Hair Abstractions: 5 Free Stock Images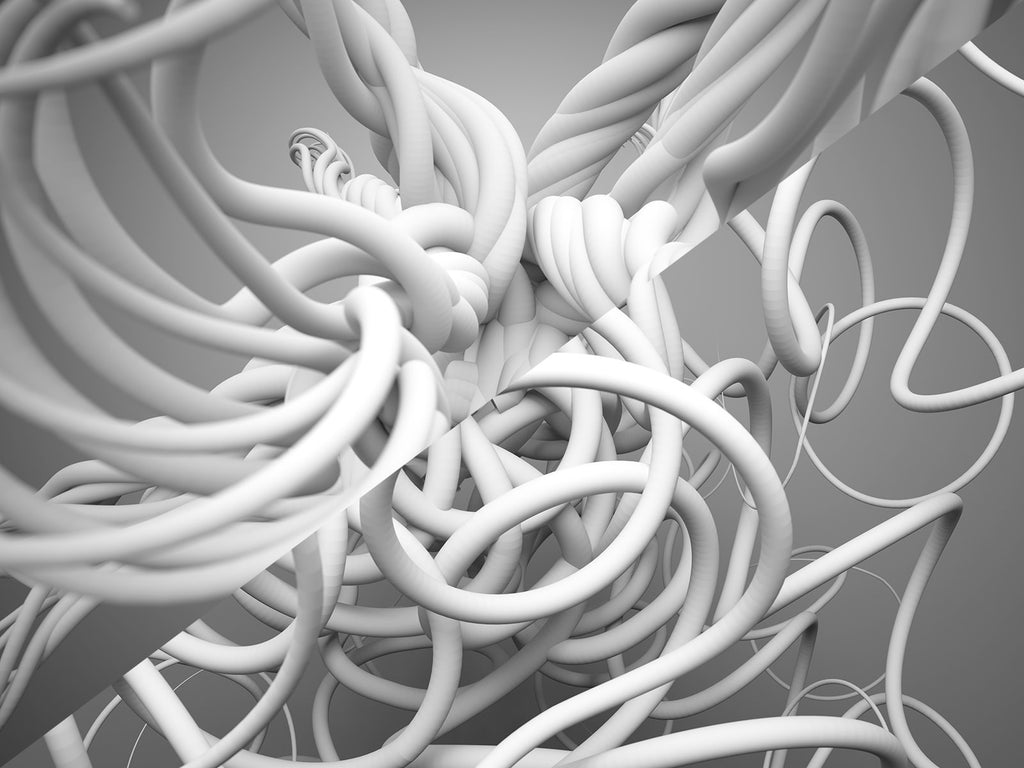 It's been a crazy few weeks, but I finally got back in the studio to prep this hot mess of a pack for you guys and gals. This delightfully strange image pack is filled with tantalizingly tubular imagery hand crafted by yours truly. I originally constructed these organically abstract images using the hair system in Maya a few months ago, but never got around to packaging them up and pushing them out. Well, here they are now, so enjoy!

Number of images: 5
Image format: JPG
Image size: 3000px x 2250px
Resolution: 72 ppi
Created by: Matt Mills
Perfect for: web designers, graphic artists, desktop wallpapers, blogs, stock image hoarders, Photoshop manipulators, Instagram artists, presentation backgrounds, and more!

Click the images to open the full resolution versions.
---
---